!onMouseover Link CSS Script-© Dynamic Drive (www.dynamicdrive.com). For full source code, installation instructions, 100's more DHTML scripts, and Terms Of Use, visit dynamicdrive.com-->
Storch Specifications and Performance
OK. We all know there are lots of SLSA aircraft out there for sale. We also know that "affordable aviation" really does not seem so affordable when these LSA planes cost $150,000+.
Welcome to the Criquet Storch.
The Criquet Storch is a 75% scale replica of the Fieseler FI-156 Storch. The aircraft is available as a fully equipped ready to fly SLSA aircraft or as a complete airframe kit (also available as sub-kits). Click here for Prices and Ordering information.
But that is not the best part. Picture this: 10 different LSA aircraft fly into an airport restaurant one morning. 9 of them are something other than the Criquet Storch. Ask yourself this question: Which airplane will everyone on the field want to look at??? Right. Yours!
(Click pics below for full size image)
Email us: storch@uflyit.com
386-738-4444
We respond to ALL email messages and phone calls.
If you have a question, we want to answer it.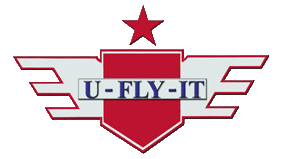 Copyright 2011 U-FLY-IT Light Sport Aircraft, LLC. All rights reserved.